Exterior Building Signs
Welcome to
Sign X-Press
The premier provider of Exterior Building signs. We are happy to help you meet your Exterior Building signage needs.

Sign X-Press
manufactures signs with LED and fluorescent lighting to accommodate your needs. Our signs are energy efficient and have a long life. If you are looking for cost savings the our signs are a great solution. Offering bright, crisp illumination in various color temperatures,
Sign X-Press
can create the sign you want.
Sign X-Press
products are all:
Made In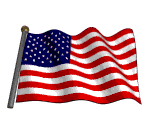 The USA
A sign from
Sign X-Press
, that really embodies the relationship between you and your customers is something of enormous value that can transform one time, wander in business into loyal, repeat customers that help to promote your products or services through word of mouth. Exterior Building signs, and reverse channel letter sign services can help to create the initial interest that you need to put your customers face to face with your friendly staff and quality products. Don't let your potential buyers slip through your fingers over something as simple as lacking the right Exterior Building sign to grab their attention.
Sign X-Press
is ready to help you create the Exterior Building sign that is uniquely you.
A new custom Exterior Building sign is exactly what you've been looking for to let your customers know that you're there, and to advertise your products and services. The image that your signs, slogans, and other branding materials present to your customers is an important part of the way you create and maintain new business. At
Sign X-Press
we understand how important your branding strategies are and work hard to ensure the high quality Exterior Building signs that win the attention and business of your potential buyers again and again.

Sign X-Press
Canal Street
Seminole, FL 33777
Phone: (727) 541-5573
Fax: (727) 544-7745
Headquarters Buildings
Find us on
Social Media

Google+

Facebook

YouTube

Twitter
 Copyright © 2018 International C&C Corp.