Routed Letters Signs
Welcome to
Sign X-Press
The premier provider of Routed Letters signs. We are happy to help you meet your Routed Letters signage needs.

Routed Letters signs are an economical way to let your customers know about your product or message.
Sign X-Press
is able to provide you with quality signs at an affordable cost. Compare our quote to any competitor quote in the U.S., We guarantee to get you the quality Routed Letters sign(s) you need at the best price available.
We will meet or beat other verified quotes for Routed Letters signs
and will do so with a Faster Tournaround and Ship time than the competition.
Whether it's a branding sign, a sign advertising a specific product, or a sign that encourages your customer to take advantage of a great sale, Routed Letters signs are a fantastic way to passively communicate with your customer and create an energetic, fun atmosphere. The decisions that your customers make about which products to buy, when to buy them, what sales to take advantage of and more can be guided and influenced by your strategically designed and placed sales materials, and our Routed Letters signs help you take full advantage of that.
Sign X-Press
is here to help with all your Routed Letters sign needs. We are also exterior sign letters specialists and would welcome an opportunity to serve you.
Sign X-Press
products are all:
Made In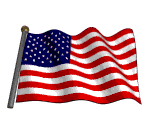 The USA
Sign X-Press
combines multiple technologies that result in an unmatched quality not found in the market. All
Sign X-Press
products are Made In The USA including the Routed Letters sign. Our product boasts the advantage of being energy efficient and economical to operate. Our new signs are manufactured to the highest standards that are unmatched in the business market today. You can trust
Sign X-Press
products with your name or brand.

Sign X-Press
Canal Street
Seminole, FL 33777
Phone: (727) 541-5573
Fax: (727) 544-7745
Headquarters Buildings
Find us on
Social Media

Google+

Facebook

YouTube

Twitter
 Copyright © 2018 International C&C Corp.