Routed Signs
Welcome to
Sign X-Press
The premier provider of Routed signs. We are happy to help you meet your Routed signage needs.

We've got a huge variety of Routed signs and are confident that we'll have what you need no matter what you're looking for! Our friendly, knowledgeable staff are glad to help you make decisions, too, and spend the time to make sure that you know which product is best for you and your business. With over 35 years in the sign installation business area
Sign X-Press
is ready to help you.
Sign X-Press
products are all:
Made In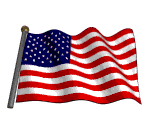 The USA
As a business owner, your decisions about how best to advertise your products and encourage your customers to create a lasting relationship with your brand definitely affect your bottom line. At
Sign X-Press
we really understand how important these decisions are to you and your business, and work hard to provide the quality Routed signs that support your ideas and sales strategies.
Sign X-Press
is here to help with all your Routed sign needs. We are also sign installation specialists and would welcome an opportunity to serve you.
Routed signs are a great way to let your customers know about your product or message.
Sign X-Press
is experienced in all phases of the Routed sign design, Routed sign creation, Routed sign installation steps to get you the quality Routed sign(s) you need.

Sign X-Press
Canal Street
Seminole, FL 33777
Phone: (727) 541-5573
Fax: (727) 544-7745
Headquarters Buildings
Find us on
Social Media

Google+

Facebook

YouTube

Twitter
 Copyright © 2018 International C&C Corp.